In our unique and first-of-its-kind D'Moksha Cares program, each shopper is given an option to know the girl child towards whom her purchase is contributed. Details are made available to you in the package delivered.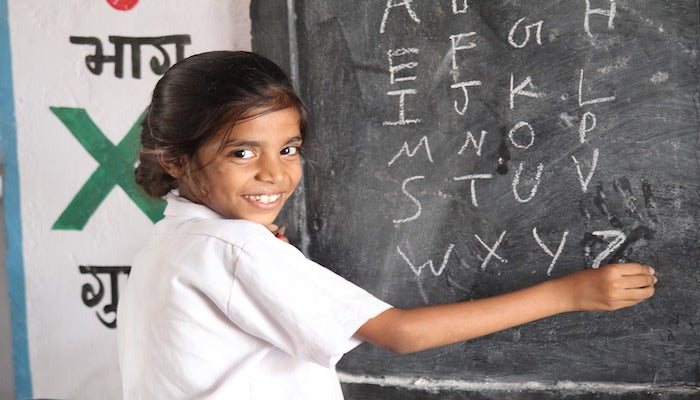 How does it work?
Your product comes with a D'Moksha Cares membership code which you can submit with your email through the form below. The specific girl child's details will be shared with you as soon as her annual fee contribution is completely funded. Thereon, over 12 months you will be given periodic updates on the child's progress.
You also have the option of knowing the other people who have jointly funded that girl's education, provided that you and the other donors give us permission to share your details with each other.
In the future, you would be able to invite friends and relatives to buy D'Moksha products together and jointly fund the education of the same girl child.
At D'Moksha we believe that education is empowerment and a key enabler of a successful and fulfilling life. With your support, we can bring education and hope to children who need it most. Welcome to the D'Moksha family.
Please Fill The D'moksha Cares Number